X
We need help supporting the 48th currently in Afghanistan. Please donate to help us support their service.
2015 Community Award Recipient
Operation Appreciation was presented the 2015 Community Award from General Jarrard on August 1, 2015 by the Military Family Support Branch.
---
Please help us support a Soldier in Need!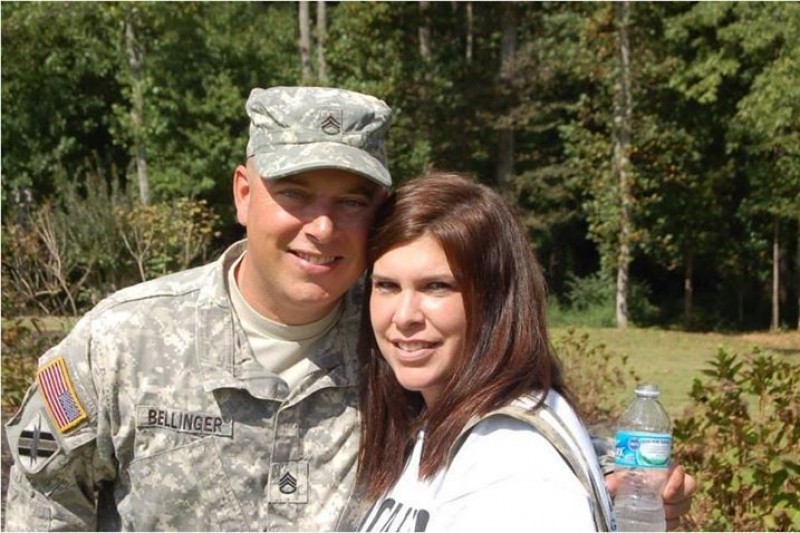 On Wednesday June 10, 2015, SSG Tim Bellinger unexpectedly lost his beloved wife of 19 years, Annie Bellinger, to a sudden illness. SSG Bellinger and his family (which include the couple's 4 children) have tirelessly served in the GA National Guard since 2001 and I have never met a more patriotic and committed family. SSG Bellinger served overseas in both 2004 and 2009 and his wife Annie was an integral and active member of the Family Readiness Group.
Despite an extremely traumatic combat experience, SSG Bellinger has continued to serve with honor and dignity and Annie has proven on numerous occasions to be an incredibly strong and resilient Military Wife and mother. She has also given so much of herself over the years to supporting other GANG Service Members and their families and fearlessly advocates on behalf of fellow spouses and military children. SSG Bellinger and his family reside in Cumming, GA and he is currently assigned to the 560th BFSB HHD.
Both SSG Bellinger and his wife were working at the time of her passing but their income was only sufficient to meet their financial obligations, maintain their household and raise their beloved children. Sadly, SSG Bellinger was not enrolled in SGLI and therefore, has no funds available to assist with funeral arrangements.
We are seeking to provide support and assistance to the Bellinger family so that the funeral and burial costs at the GA National Cemetery do not result in an additional financial, and emotional, burden to this family.
Your donation is tax deductible through Operation Appreciation. You can donate online via Paypal or at GoFundMe.
---